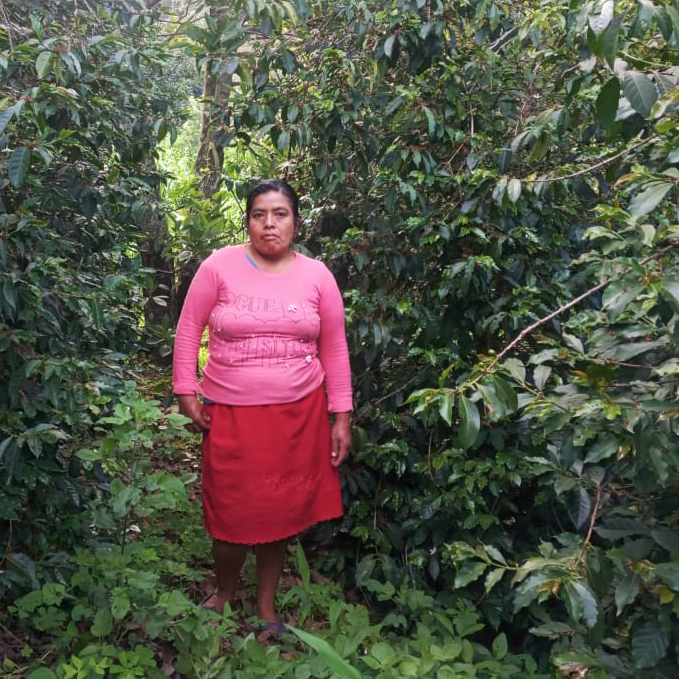 Francisca grew up surrounded by coffee. She remembers her childhood, in which coffee was the only source of income that her family had. When she was young, her parents passed away and her older brother became her primary caretaker, continuing the coffee growing tradition. At this point she has been involved in coffee production for over 30 years.  "Coffee supported us economically, not much because the price was low, but we didn't get discouraged and we continued planting until now. We used to sell coffee at lower prices; now, thanks to Caravela [our importing partner], we see a big difference."
Her parents passed the farm itself onto their children, and each sibling got a piece of the land to work with. Today her farm is called Llano Naranja. It is well-managed and produces excellent coffees. Three years ago in 2020, she began to shift her focus towards producing higher-quality specialty coffees.
Francisca is motivated to produce specialty coffee because it allows her to see the results of her dedication that goes into coffee. She can now receive a better income and see that her commitment is rewarded each year. Francisca works with her husband on her farm, and sometimes her children help them when they are visiting. They live in Mexico City, where they moved in search of more economic opportunities than were afforded to them in rural Oaxaca.
When processing her coffees, Francisca ensures that the coffee cherries are well selected and that the coffee is fermented for 24 to 72 hours, depending on the temperature and climate. After the coffee is pulped, it is dried on concrete terraces. Her farm is 100% planted with the Typica variety. She prefers to grow this traditional variety, mainly to conserve the use of Typica and increase the cup quality of her coffee. 
Francisca sends this special message to all customers who prefer her coffee: "Thank you for preferring my coffee among so many producers in Oaxaca. I hope you enjoy it because we process it with much love and dedication."
---